Fellow pilots,
From 6th June to 1st July, there will be substantial landscaping work carried out on the slopes surrounding the Bois du Bouchet paraglider landing field. The work is to re-model the cross country ski trails but will also help improve the aerology of the landing field as the slope & vegetation between the lake & landing field will be removed.
We have persuaded the town hall to allow us to continue to land, albeit in a reduced landing zone, as long as there are no problems with our activities & the landscaping contractors. (Initially landing was to be banned during the duration of the work).
Please respect the following advice:
1. Wherever possible use Clos du Savoy & the Hang glider fields .N.B: both fields require a technical approach & become very difficult in strong valley winds
2. It is essential to inspect the landing field before flying.
3. If you are not certain of your ability to land in the permitted zone, do not attempt landing here.
4. Once landed please leave a maximum of space for others: pack up off the field and avoid ground handling whilst others are on approach.
5. Avoid low flying over the excavation machinery & please respect the workers.
6. Please inform other pilots of the situation. Information is available at www.lesgratteciel.netor by phone, Lucas: 06 85 72 16 51 or Sean: 06 10 28 20 77
If there are any incidents or the sharing of the landing field with the landscaping contractors does not go smoothly, the landing field will certainly be closed for the rest of the works.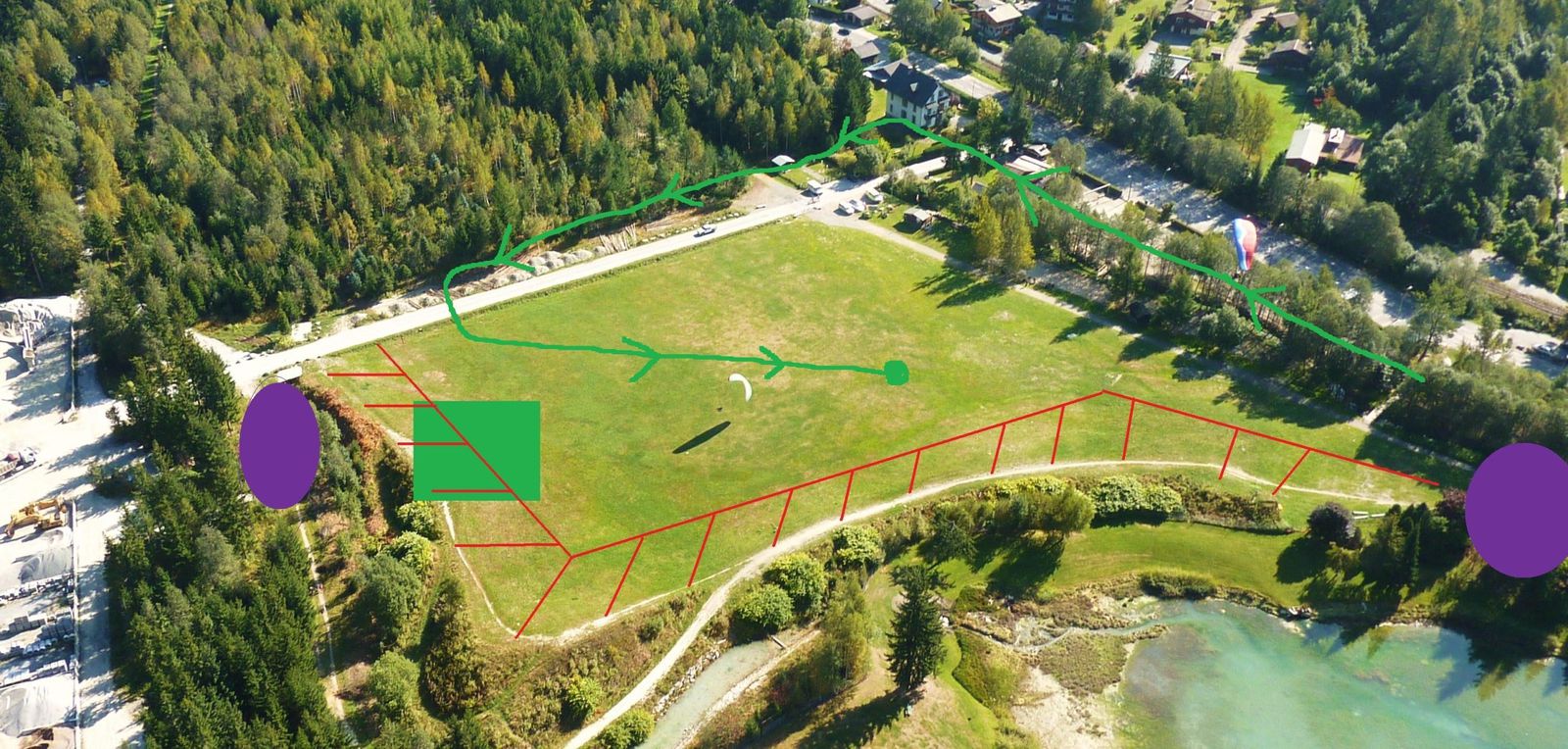 Le club des Gratte-ciel